Ballista Bellies
Chattanooga Belly Dancers Hellcat & Jillanna

Ballista Bellies emerged through the power of the snake orbs. Jillanna and Hellcat perform cabaret style belly dance as well as artistic fusion styles. Hellcat & Jillanna collaborate on choreography, creating original, artistic performances based on an intimate understanding of the music, extensive dance & multi-arts training & experience, and their eccentric & charismatic personalities.

In memory... We grieve the loss of Hellcat's beloved ball python snakes, young Maebon and handsome Regan, who died this January. Pictured: Regan, the most graceful of dancers, a true inspiration & lover of dance.

Hellcat and Vega (M3K Photography)
Click the Picture for Hellcat's Bio....
Ballista Bellies dances with swords, serpents, fire and the ever-dangerous diaphanous veil.
Click the picture for Jillanna's Bio...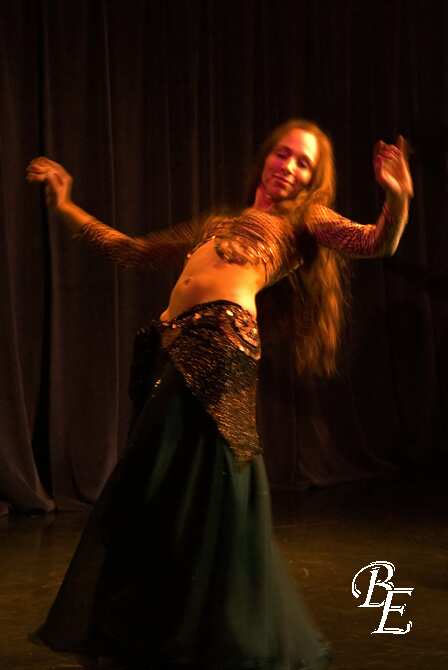 Ballista (n.): Ancient crossbow used for throwing large missles.

Belly can be a noun or a verb. Both apply.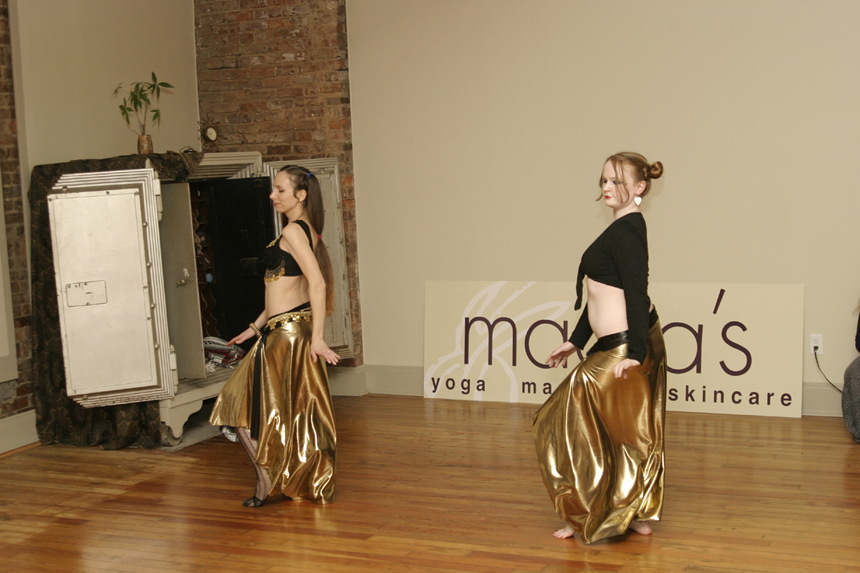 Jillanna and Hellcat Dancing at Madia's Studio (2/11/06) M3K Photography
Ballista Bellies performances are Artful, Powerful, & Mesmerizing.
Schedule Ballista Bellies for your event

Selected Past Events

Gems of the Oasis 2nd Annual Student Show at Barking Legs Theater November 18th at 7 pm

First Friday Celebration: Dharma & Deena's on Frazier Ave November 3rd at 7 pm

Friday the 13th (October) Booker T. Washington Park

Jillanna and Hellcat

with Shimmy Queen, Leyla Jouvana

& Master Percussionist, Roland

August Show at Old Green Eyes

Photo by M3K Photography

Uncanny Inspirado

Ballista Bellies performed Friday, July 21st at the Uncanny Inspirado art opening. Location: Chattanooga's Warehouse Row. Ballista Belllies' Performance featured Egyptian Cabaret & Turkish Style Belly Dance, as well as Gothic/Fusion Belly Dance. The Snakes were in attendance.

"Over the years, Chattanooga has supported the visual arts by showcasing festivals and exhibits that display the best traditional artists in the region. These events are important to our community, but they do not show the amazing diversity of the arts. Uncanny Inspirado embraces that diversity, offering a comfortable and enjoyable environment for the artist to display and sell their work. This also provides an inviting atmosphere for prospective collectors to purchase unique art that is normally sought after in larger cities." (Quoted from the Uncanny Inspirado web site)
Loca Luna Leo Party
Sunday, July 30th at Buck Wild (upstairs)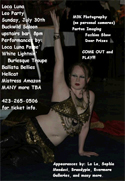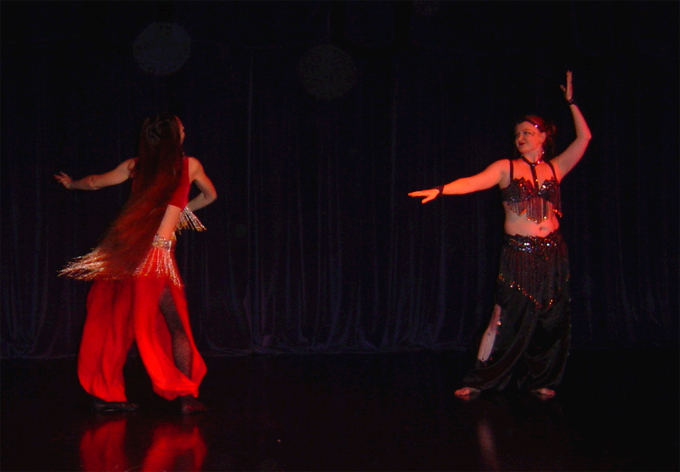 Return Home