$pagestyle="default"; ?>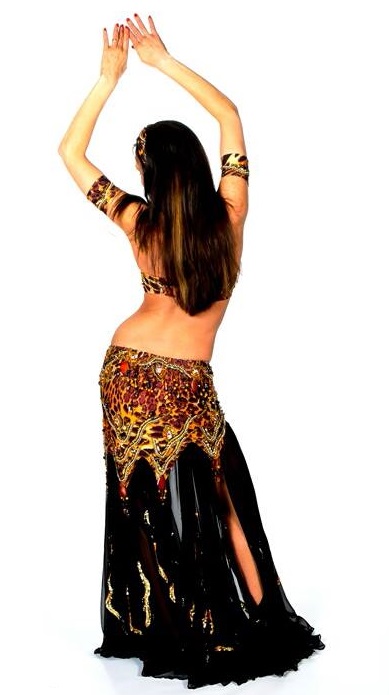 Belly Dance Classes with Jillanna Babb
Registration is necessary to reserve a spot in a class.
Owner of Moon Haven Studio Jillanna Babb teaches belly dance classes, workshops, and private lessons in the Chattanooga and Northwest Georgia area and beyond. She makes appearances at private parties to perform and/or teach as well. Moon Haven Studio may be reserved for parties, or she will travel to the location.
Unless otherwise noted, the following classes meet at Moon Haven Studio.
More Information about Classes
SCHEDULE

DAY
CLASS
TIME

Sun

American Cabaret Style Belly Dance Technique & Choreography with Finger Cymbals ~ Nov 12 to Dec 17 (skips Dec 3) ~ 5 weeks/$50

2pm

Sun

Mermaids Belly Dance Choreography (ages 6+) ~ Jan 7 to Feb 11 ~ 6 weeks/$60

3pm

Mon

Beginner Belly Dance Technique & Choreography ~ Nov 6 to Dec 11 ~ 6 weeks/$60

6:30pm

Mon

Pop Fusion Choreography with Sue Pook: Breathe Me by Sia ~ Nov 13 to Dec 18 ~ 6 weeks/$60

7:30pm

Mon

Luminous Web Fusion Belly Dance with Double Veil: Faun - Walpurgisnacht ~ Nov 13 to Dec 18 ~ 6 weeks/$60

8:30pm

Mon

Luminous Web Fusion Belly Dance: Viking Sword Dance ~ Jan 8 to Feb 12 ~ 6 weeks/$60 (prop required: sword)

8:30pm

Tues

Metal Belly Dance: Apocalyptic Havoc ~ Oct 17 to Dec 12 (skips 10/31) ~ 8 weeks/$80

7:30pm

Tues

Metal Belly Dance ~ Jan 2 to Feb 13 ~ 7 weeks/$70

7:30pm

Tues

Metal Valkyries Ride: Dance with Spears ~ Nov 14 to Dec 19 ~ 6 weeks/$60

8:30pm

Tues

Corpsewax Dollies Choreography ~ Jan 9 to Feb 13 ~ 6 weeks/$60 Troupe Members Only

8:30pm

Wed

Beginner Belly Dance Choreography ~ Nov 15 to Dec 27 (skips 12/6 & 12/20) ~ 5 weeks/$30

6:30pm

Wed

Wed 8:30pm Metal Belly Dance Choreography: Torches (Lamb of God) ~ Dec 13 to Jan 17 (skips 12/20) ~ weeks/$50 (prop required: set of fan veils)

8:30pm

Thurs

Beginner Belly Dance Technique Intensive ~ Nov 16, 30; Dec 14, 28 (Every Other Week) ~ 4 weeks/$20

10:30am

Thurs

Yoga with Leslie Vincent ~ January Dates TBA

6:30pm to 7:45pm

Thurs

Fan Veils Choreography with Dawn-Marie ~ Nov 30 to Jan 18 ~ 8 weeks/$80

8pm

Thurs

Naughty and Nice Burlesque Choreography with Ms Lucy LeMons ~ Nov 2 to Dec 7 (skips 11/23) ~ Special: 5 weeks/$30

9pm

Thurs

Burlesque Choreography: The Alphabet Serial Song (Amoree Lovell) ~ Jan 4 to Feb 8 ~ 6 weeks/$60

9pm

Various

Private Lessons with Jillanna Available 423.991.9555

-

-
Classes held at Moon Haven Studio, 9 Legion Street, Ringgold, GA 30736 unless otherwise specified. Most classes last for one hour; exceptions are noted in the schedule. Jillanna has taught group and private classes in Cleveland, Ooltewah, Chattanooga, Fort Oglethorpe, Ringgold, Dalton, Atlanta, Birmingham, and other southeastern cities as well as in Massachusetts, where she first began to teach more than 10 years ago.
Belly Dance Class Descriptions
Belly Dance Troupe Information
Jillanna offers Private Lessons, Troupe Performances/Participation Opportunities, Choreography Commissions, Parties (at the studio or your location), Children's Classes & Workshops, Retreat Workshops, Dance Performances, Belly Grams, Henna Body Art (by Appointment & at Events)... and brings a great deal of experience, creativity, passion & joy to any collaboration.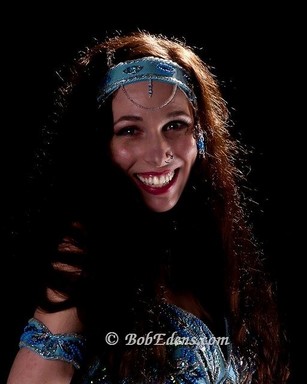 Jillanna's Qualifications & Experience: Its been more than 10 years since I began teaching in the Southeast! I profoundly enjoy my work as a teacher, choreographer, troupe director, event organizer, performer, and art historian. My studies have focused on Egyptian and Lebanese Belly Dance; Egyptian folklore; Raqs Sharqi; and Raqs Baladi; American Cabaret and Tribal Fusion, and Turkish Oriental. Styles I have studied (and continue to study) include Saudi Arabian, Tunisian, Moroccan, Persian... and more! As a professional artist, I create visual and verbal art as well, and also specialize in henna body art (mehndhi). My performance, visual, and verbal arts career spans nearly two decades, with numerous exhibitions, teaching opportunities, and events providing creative outlets. I earned my masters degree in art history at University of Massachusetts-Amherst, specializing in Modern Art. I've also researched and studied African and Islamic Art (fields which continue to interest me). The graduate school awarded me a fellowship to further my work in African art. I earned my BA in Fine Arts at Amherst College, graduating summa cum laude. My painting thesis ("Visceral Reality and Machine Dreams") received highest honors.
My dance classes include cultural and historical context as well as technique and original choreography. I help students to recognize and move to rhythms and to understand the music of the Middle East, teaching and performing with finger cymbals and tambourine. I began study of music and rhythm at an early age, specializing in piano and flute. I've also enjoyed five years as a disc jockey at WREK 91.1 FM Atlanta. An avid fan of a wide range musical genres, I strive to understand the rhythms, styles, and influences of the artists whose music moves me to dance.
I have studied belly dancing in classes, workshops, and intensives with excellent teachers, including Rose Champagne (my very first instructor), Aegela, Sahra Saeeda (Journey through Egypt 1 certification), Amani Jabril, Rosa Noreen, Jonatan Gomes, Azizal Nawal, Violet Scrap (Italy), Emuna, Liora, Attar Mellea, Shifah, Mahsati Janan, Karim Nagi, Eva Cernik, Morocco, Alexia, Elizabeth Artemis Mourat, Leyla Jouvana and Roland, Jillina, Natalie Brown, Gina (Atlanta), & Mahmoud Reda. I plan to perpetually continue my studies in Middle Eastern & North African dance, music, culture, language, and art. I began teaching belly dance in 2001, and now teach several classes every week (beginner through advanced level). I am passionate about my classes, creating choreography, organizing events, and directing troupes. I am devoted to the women & girls in my classes and to the art of belly dance.
Teachers:
Rose Champagne: basics/foundation; styles: Arabic, Egyptian (Baladi; Shaabi; Pharoanic); ATS/Tribal Fusion; props: candles, veils, finger cymbals); performance and stage presence; belly dance professionalism.
Sahra Saeeda (Sahra C. Kent): Journey through Egypt 1 certification (and planning to continue the series). "JtE-1 Intensive/Certification 20-hr Workshop ~ Utilizing films, lecture, study materials, map, and dance instruction, JtE-1 introduces the students to the wide variety of dance styles in Egypt with an overview of movement, costume, historical diffusion, and geographical location." Topics included Nubian dance; Saidi; Ghawazee; Zikr; Zar; Fellahi; Fishermen Dances; Hagalla; Zeffah; Assaya; Tahtib; and much more, focusing in depth on study of the Dance Zones of Egypt.
Majda Anwar: Musicality.
Aziza Nawal: Raqs Sharqi Technique & Choreography; Drum Solo Technique & Choreography.
Attar Mellea: ATS/Tribal Fusion; Veil; performance and stage presence.
Emuna: finger cymbals.
Jillina: Egyptian raks sharki technique and choreography.
Alexia: Egyptian raks sharki technique and choreography.
Mahsati Janan: Egyptian technique; combinations & layering; style comparisons)
Liora: tribal fusion technique; arms and hands.
Natalie Brown: ATS/tribal fusion technique.
Gina: Egyptian raks sharki technique & choreography.
Leyla Jouvana & Roland: Egyptian (raks sharki; Saidi; Pharoanic; Baladi); Saudi/Khaleegy; Afro-Mambo-Samba-Fusion; Hungarian; Bollywood); Rhythms and Shimmies (extensive intensives, covering more than 15 rhythms, their history/meaning, and how to move to them); arms and hands; 7 veils/double veil; tambourine; private lessons in technique and choreography.
Artemis Mourat: Turkish Oriental technique intensive, including improvisation; travel steps; spins and turns; layering combinations; belly undulations/rolls.
Eva Cernik: Turkish Oriental technique intensive; layering/combinations; travels/spins and turns; abdominal isolations; silk veil technique.
Morocco: Technique intensive and choreography in Tunisian, Romani and Ghawazee styles, with extensive cultural/historical background.
Karim Nagi: Drum solo technique (six part drum solo) and dancer/drummer interaction. Response to rhythms (hagala, fellahi, malfouf, saidi, masmoudi saghir).
Mahmoud Reda: Classic Egyptian technique and choreography, plus a wonderfully informative question and answer session and beautiful description/lecture about his experiences and background.
Of course I also study and research independently, and have a large collection of resources in my library, and network of professionals with whom to consult. The actual live workshops are so much better for study, however, and I value them beyond compare. Meeting Mahmoud Reda was a highlight of my life! And I absolutely adore Leyla Jouvana and Roland; as you can see, I've studied with them quite a bit. There is no replacement for these experiences! I've been belly dancing for more than a decade, and will never stop growing and learning! Belly dance is a rich art form, and continues to develop as an art. Art that stagnates dies.. so I embrace fusion and new ideas, and bring my own original ideas to dance and performance art. I also honor and promote the classic and folk styles of belly dance, and credit the cultures and countries from which these styles originated. I am extremely grateful for this beautiful art form that enriches my life, and do love to share my passion for belly dancing. I love belly dance... I am truly passionate and obsessed. Its not my only performance activity; I also act participate in various projects (Monsters Anonymous; Shock Theater; etc) and create performances inspired by DADA and Surrealist art, theater, and vaudeville.
~Jillanna