Prenatal Belly Dance
Belly Dance for Pregnancy, Birth and Postpartum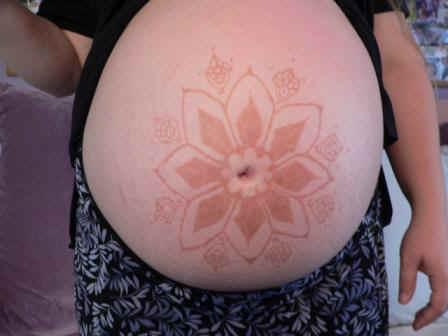 Prenatal Belly Dance classes include basic belly dance movements & combinations that provide relief from common discomforts in pregnancy, enhance the birth experience, and aid in postpartum recovery. Each class learns a dance choreographed as a celebration of pregnancy.




The Prenatal belly dance course provides a safe, fun way for pregnant & postpartum mothers to exercise. I've been teaching prenatal belly dance since 2001, and have been delighted by the response and the results my students proclaim!
The benefits of belly dance in pregnancy include all the basic boons of general exercise, plus special focus on the muscles and movements most important in labor and the postpartum transition. Classes include instruction in basic moves, posture, movements particularly helpful to relieve common discomforts and to aid women in labor and postpartum recovery, as well as choreography created specifically for pregnancy and postpartum. The classes are supportive and celebratory!

Prenatal belly dancers benefit from my skills and knowledge gained through midwifery training and birth assistant experience as well as extensive study of prenatal fitness, belly dance & birth, and of women's health & fertility. I belly danced during the pregnancy of my youngest daughter, and used the some of the movements during labor. Belly dance made postpartum recovery enjoyable!

Hand-outs, "birth ball & belly dance" instruction, and choreography for pregnancy included in the class!

Jillanna offers Workshops and/or Performances for Parties, Baby Showers, Mother's Blessings, Blessingways... and Henna!

Henna Body Art: Henna Bellies!



Return Home