Gems of the Oasis
Merrybellies Belly Dance Student Troupe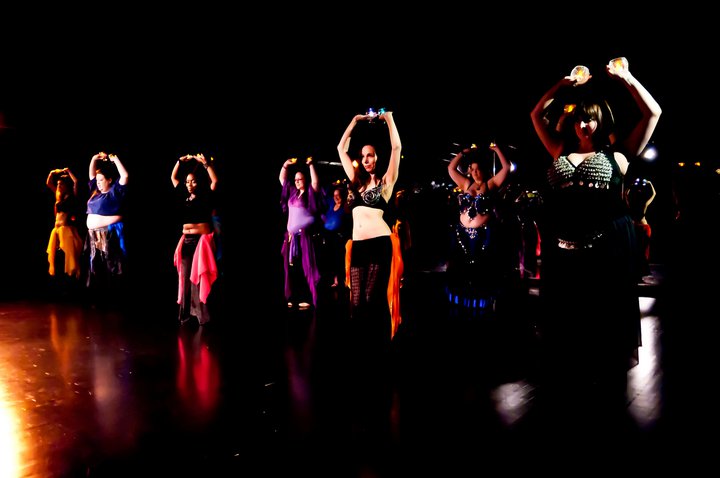 Who are Gems of the Oasis? Dancers study cabaret and fusion styles of belly dance with Jillanna, and who perform at events such as haflas, benefits, and parties. Gems of the Oasis include brand new beginner students as well as students of all levels, many who are members of the other Merrybellies troupes. We are sometimes referred to (informally) as The Merrybellies Dancers.
Gems of the Oasis dancers are based in the Chattanooga & Northwest Georgia region.We perform a range of dance styles, from Egyptian classical raks sharki and beledi to more modern fusions. Instructor/choreographer Jillanna Babb formed the troupe for her students in 2005; since that time the troupe has performed several times per year at diverse events, including haflas (parties); cultural events & large public benefit shows; conventions; and more. Our annual show is a fun highlight to the year.
Interested in Joining Gems of the Oasis?
Gems of the Oasis dancers range from advanced level performers to brand new students of belly dance, and include all ages. The only requirement to participate in the troupe is current registration as a belly dance student of Merrybellies. Gems are welcome to perform at student-friendly events, but never required to perform.

Agenda for Practices: Warm-up, polish choreography, organize our costumes and attend to other details for the upcoming events. Practices last 1 to 3 hours. There is no charge for current students, but dancers must be committed to performing in the upcoming event(s) for which we are preparing.

Performances require purchase or creation of costumes. Because each Gem has unique facets, look-a-like costuming is not expected. Instead, each Gem wears appropriate, flattering, individualized costuming according to her own preferences. We strive for cultural continuity, color coordination, and item coordination, not exact replication.

We Celebrate the Uniqueness of Each Gem.